Driving a Car in Slovakia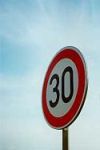 As in all continental Europe, in Slovakia cars are also riding on the right side of the road. The maximum speed limit within urban areas, (towns and villages) is different form other EU countries and is set to 60 km/ h. On roads outside urban areas the maximum speed limit is 90 km/ h and on highways 130 km/ h. Undisciplined drivers, who overpass the speed limit are fined by police patrols. These are very active. There are some radio stations that point out in the broadcast where drivers should be more careful and watch the way and speed they drive.
Highways and some other speedways are toll ways. Toll is paid by purchase of a stamp. Price of the stamp depends on the weight of the car. Stamps are available for 15 days or 1 year. Toll way stamps can be purchased on boarder crossings, at post offices and gas stations.
There is a number of available gas stations in Slovakia. Gas price may differ a little from place to place but the quality is high.
While driving a car it is prohibited to use the mobile phone.
It is absolutely prohibited to drink alcohol while driving.
From October 15 to March 15 lights turned on are obligatory.
On dark roads between villages and small towns we recommend you to be especially careful because of bike drivers, who ride the bike without any light on both sides of the road.
On road crossings pedestrians have always the priority. Lights are usually placed on big crossings and on critical places, lights are always fully respected. It is absolutely recommended not to drive through a crossing on orange light.
Police patrol may stop the car for any reason, it is therefore recommended to carry all necessary documents with you, have the seat belt fastened, don't drink and drive but also drive on the right side of the road and park only on parking places.